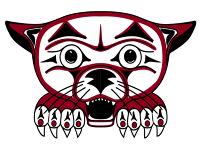 Sports Teams
Strawberry Vale continues to build strong athletic teams that offer a variety of co-ed experiences throughout our school year. We continue to build a sports legacy that is a viable option for fun, skill building and life long sports experiences .
Track Program 2017
Track will be starting with the first practice on Monday, April 24th from 3-4 pm on the front field.    Practices will be held every Monday until the Track meet which will be held on Monday, May 29th.   Details about the meet will be provided as soon as it is available.    Please return the permission form below in order for your child to participate.
Spring Rugby 2017
Rugby Practices: All Practices are from 3:00 to 4:00 on the front field
Tuesday April 11th
Friday April 28th
Friday May 5th
Rugby Games to be played at Strawberry Vale: 3:00 to 4:30 on the front field – Come on out and cheer our team on!
Friday April 21st vs Oaklands Elementary
Tuesday April 25th vs SMU
Jamboree at Gordan Head Middle School Friday May 12th – details to follow
Basketball 2016-2017
Basketball for grades 4 and 5 students will be held on Monday and Wednesday days at lunch.   Please return the permission form below.   A jamboree will be held in Feb, 2017.
Swim Club 2016-2017
We will be starting Swim Club again on Wednesday, October 26th from 3:15-4:00.   Mrs. Marley will be holding an informational meeting next week (the registration form is below).   This club is open to students in Grades 3, 4, and 5 that are able to independently swim 25m without needing to touch the side of the pool.   Families will need to make their own transportation arrangements to and from Commonwealth Pool.  We will be having 13 swimming lessons through Island Swimming and students have the opportunity to enter two or three swim meets.   We look forward to seeing you at the pool!