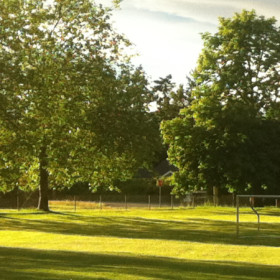 Strawberry Vale is a K-5 school with a population of approximately 250 students. It is located in a semi-rural area in the municipality of Saanich, surrounded by Garry Oak meadows, a school pond and Rosedale Park.
We foster a community of respect and provide a positive, caring and nurturing environment in which all individuals are valued. We are a school that believes in Caring, Sharing, and Learning Together.
Our innovative building blends into the environment and echoes the theme of Environmental Awareness in the community. Our school grounds provide a wealth of opportunities for students to interact with nature. We have a Garry Oak meadow, a native plant garden, stream and school pond that serve as outdoor classrooms. The floating dock in our pond area continues to enhance the opportunity for our students' environmental studies. We have created a relationship with the municipality of Saanich that has resulted in the creation of two new parks, Strawberry Knoll Park and Strawberry Vale Garry Oak Corner where we have developed a history of providing stewardship with native plant care and invasive plant removal.
Teachers have built up a series of nature walks and experiences in our neighborhood that change with the seasons and monitor the conditions in our local parks. They provide programs where students experience regular outdoor learning opportunities, study concepts of environmental education, Indigenous use of native plants and learn the importance of providing stewardship for the world in which they live. As a school community we recognize the value of connecting children with nature.